Welcome to Dolce Vita Goldens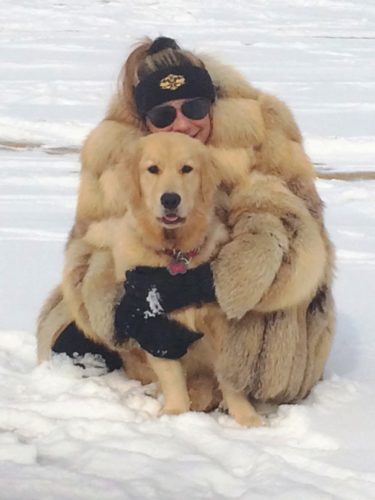 As an animal lover from a child, I have determined that there is nothing sweeter than a Golden Retriever! These loyal, sociable dogs are excellent with children and families, and excel at obedience training and therapy work.  Golden's are large  in size and have a medium-high energy level. They are known as lovable, confident and eager to please companions and do well in many environments.
Our Goldens tend to be blonde to golden in color with a sweet temperament.  They are great with kids of all ages and animals of all sizes. We participate in conformation, in which  a dog is judged by their overall appearance and structure – an indication of the dog's ability to produce quality purebred puppies. We also ensure all of our Golden's have clearances for hip, elbows, eyes and heart before being bred.
For more information about Golden Retreivers, visit the Golden Retriever Club of America website, www.grca.org and select, "Find A Golden" page.