GENERAL INFO
 If you are seriously interested in a golden retriever puppy, it is recommended you place your name on a wait list of a breeder.
All of our puppies are raised in our home. We prefer no visitors during the first 4 weeks to allow the mom to become adjusted to her new family.
At week 5 we introduce them to the outdoors to enable them to explore. They have plenty of activities to challenge them which give them confidence. We encourage people to visit during the 4-to-8-week period.
At week 7 to 8 we will evaluate the litter for determining what is show quality vs. pet quality. Between 7 and 8 weeks we take the puppies to the vet for a health check (heart, stool, eyes, etc.) and they will receive their first shot. At this time we will determine when the "go home" date will be.
LITTER #1 – Sunny
Sunny (Dolce Vita's Sweet Surprise)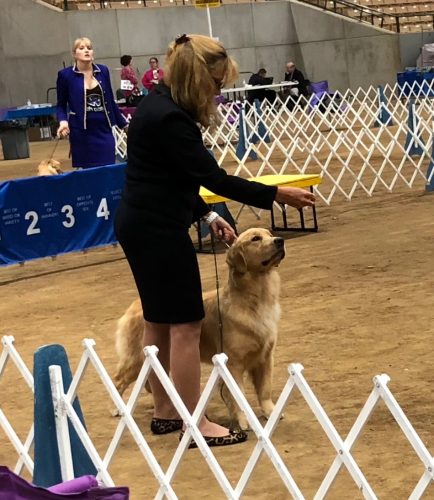 was bred with Eros
and due with 8 puppies March 27